Bagpip
E

Band in India
In-House Bagpipe Band Team, Have 25 years Experience 10000+ Events Completed
Bagpipe: Bringing in the Real Colors of Life
India is the land of celebrations and each festivity is filled with grandeur and show. No festival is complete without music, band and lots of fun. Here is where the Bagpipe Band company makes its grand entry. We are veterans in the field with over 25 years of experience in spreading smiles in the face of customers through our services. Bagpipe band in Delhi hold pride for our impeccable team that comprises of experienced band artists who hold expertise in performing for various events.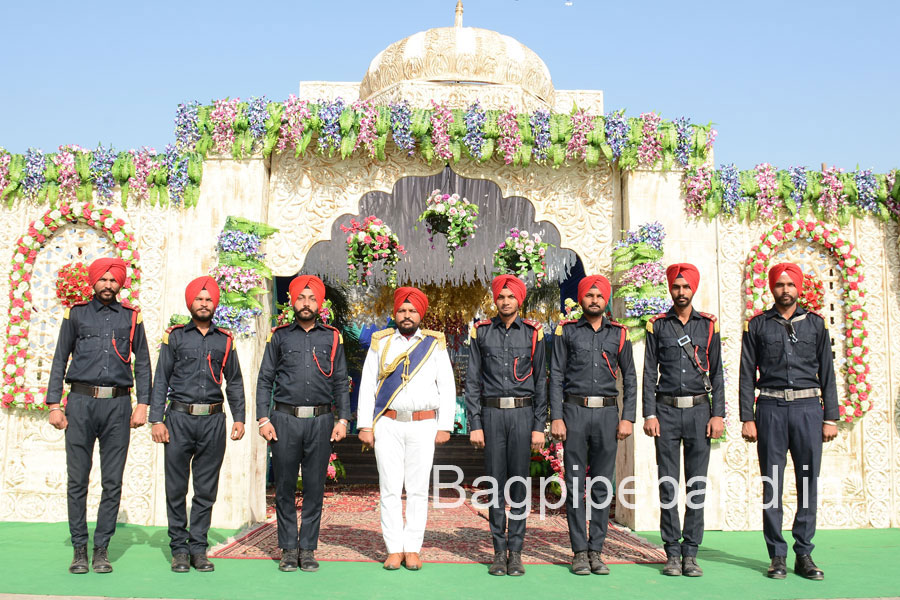 Music is rejuvenating and helps in relieving stress. Moreover, it impeccably brings out the actual flavor of happiness and a chance for the public to let their hair loose enjoying the galore with complete class. Backed by an excellent team of professional artists, the Bagpipe band in Delhi has raised on to create a niche for themselves in the sector. Besides, the very crux is bringing on the best and presenting something unique for each event. This has thereby helped us create a benchmark as one of the most influential, innovative and enticing performance-oriented bandwalas in the locality. Not only do we produce exceptional pieces serving our clients a ground of enthusiasm.

Why Choose Us?

Each person has a different taste. Each occasion requires a different feel and we at Bagpipe Bandin Delhi, thrive to touch this element and present to our clients what they crave the most. We believe happiness should be spread across the world, and hence we do not limit our creativity to geography. Along with being well known in the capital city, we also serve all over India. To date, we have performed at over +1600 functions and events in cities of Goa, Mumbai, Jaipur, Pune as well as across states including Karnataka, Madhya Pradesh, Maharashtra, Haryana, Uttar Pradesh, etc.


So, are you still thinking what is exceptional in us and why choose Bagpipe band in Delhi for adding color to your occasion? Here's a sneak peek to it:

Artists who do their homework well

Practice makes one perfect, and our team of artists believes the same. Even after being in the business for over years, we still believe in perfecting our skills before we set on the stage. Our artists rehearse for over 6 to 8 hours multiple times to bring perfection.

Dexterity to play different instruments

We house artists who hold dexterity in playing multiple instruments. Apart from Bagpipe for which are renowned for, our professionals also hold expertise in using varied types of pipe bands such as Tuba, Dhol, Trumpet, Trombone and much more.

Play the latest songs

Bringing smiles on the face of the client is our crux. We hold expertise in playing melodious music from different genres. Whether the latest Hindi movie songs, Punjabi pop, old movie, Marathi songs, etc. you name it and we will provide you the best output.

Soulful performance across all events

Whether it is receptions, marriage, birthday party or any kind of event, we leave no stone unturned in bringing the best performance spreading the flavor of soulful music around.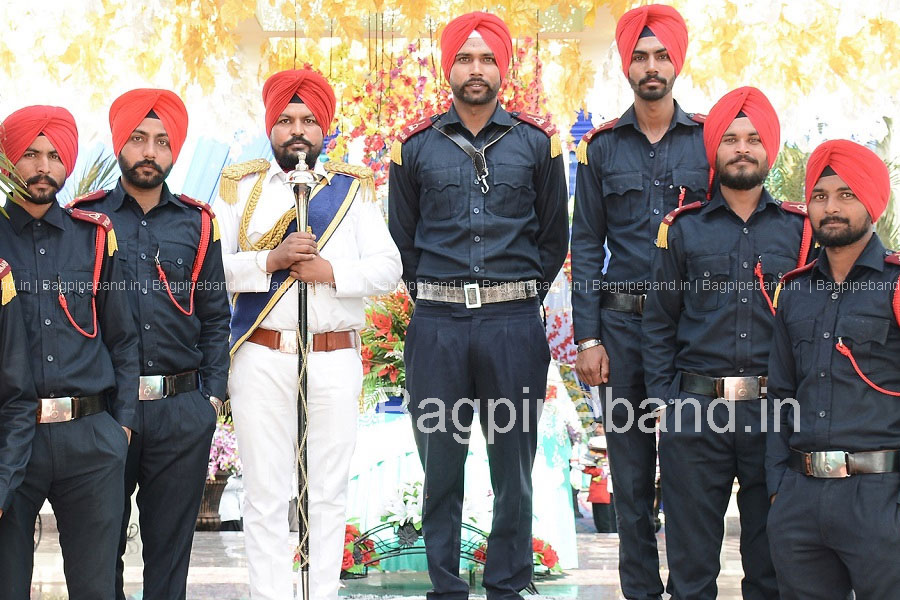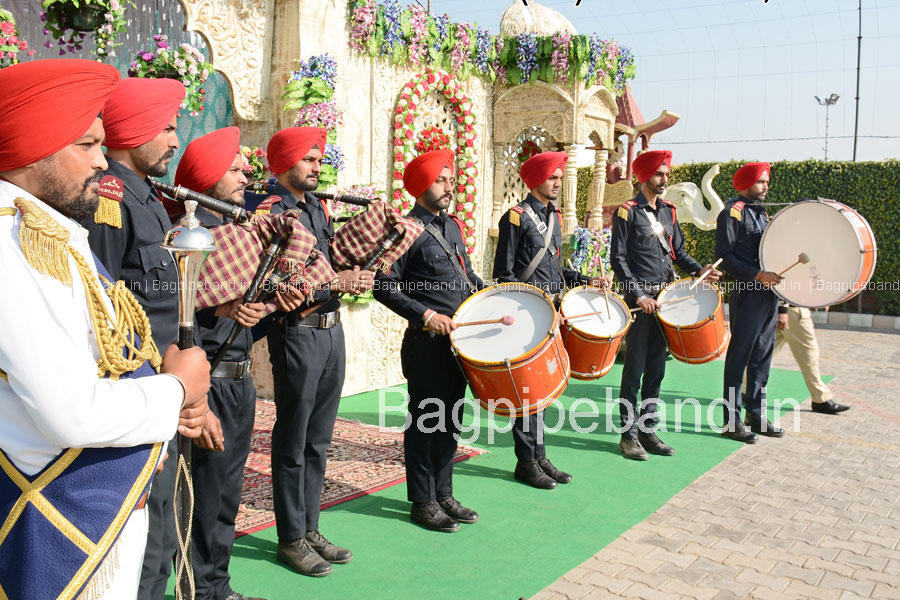 Portfolio
.
Bagpipe Band in Delhi, Fauji Band in Delhi, Ludhiana, Chandigarh and All Over India
All Work
Bagpipe Band
Punjabi Dhol
Punjabi Bhangra Dance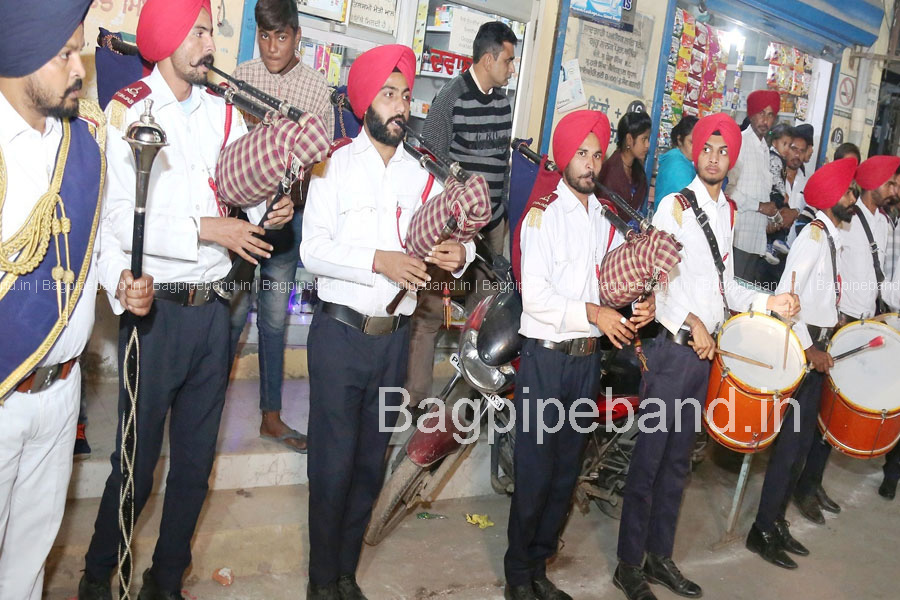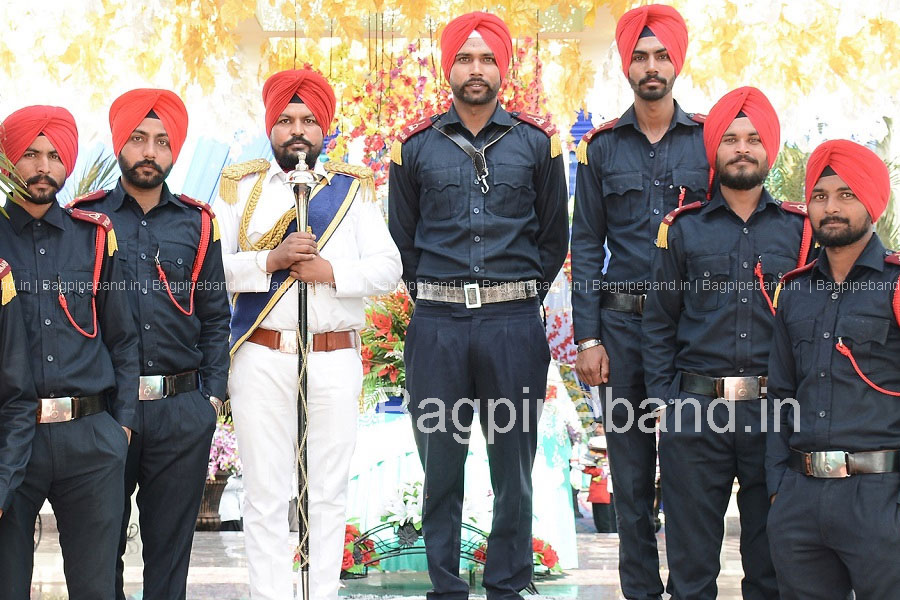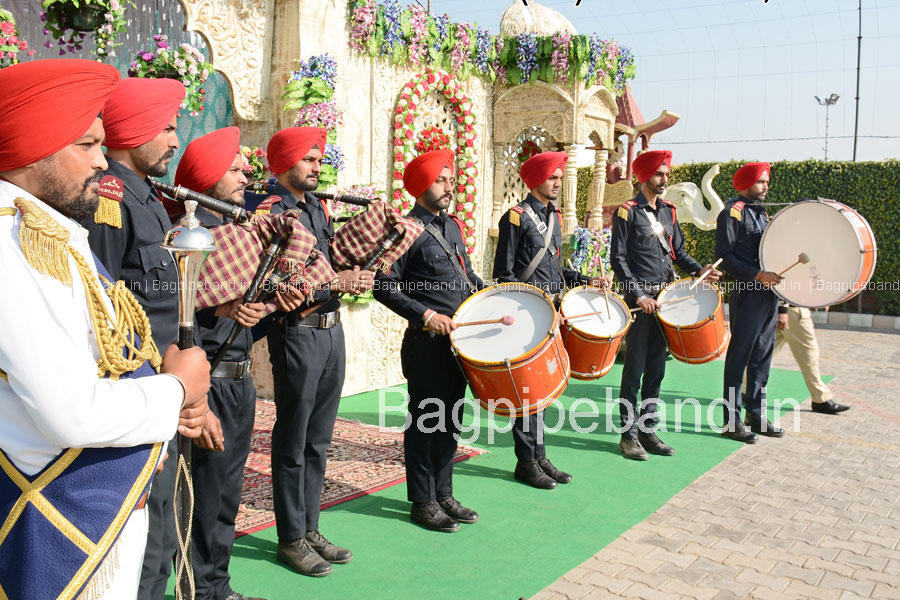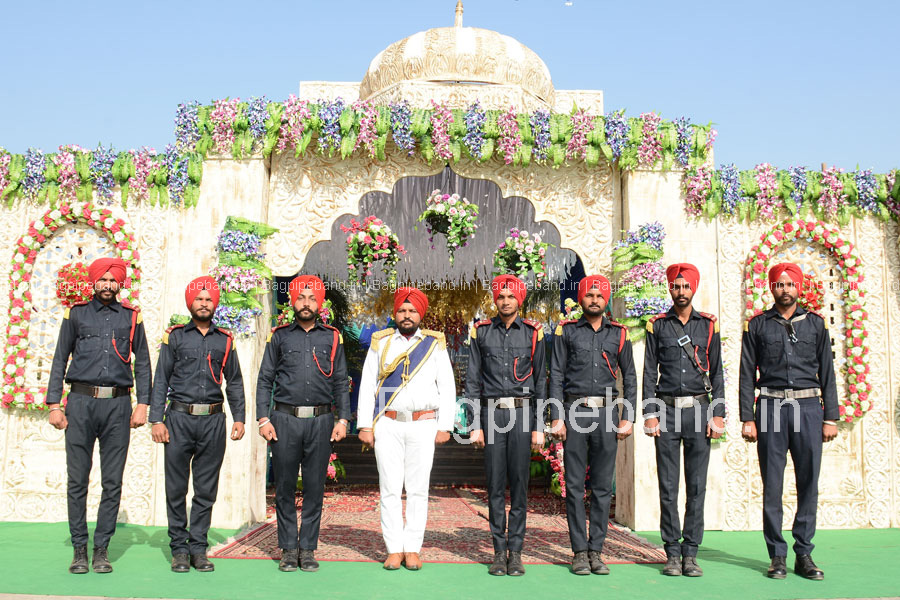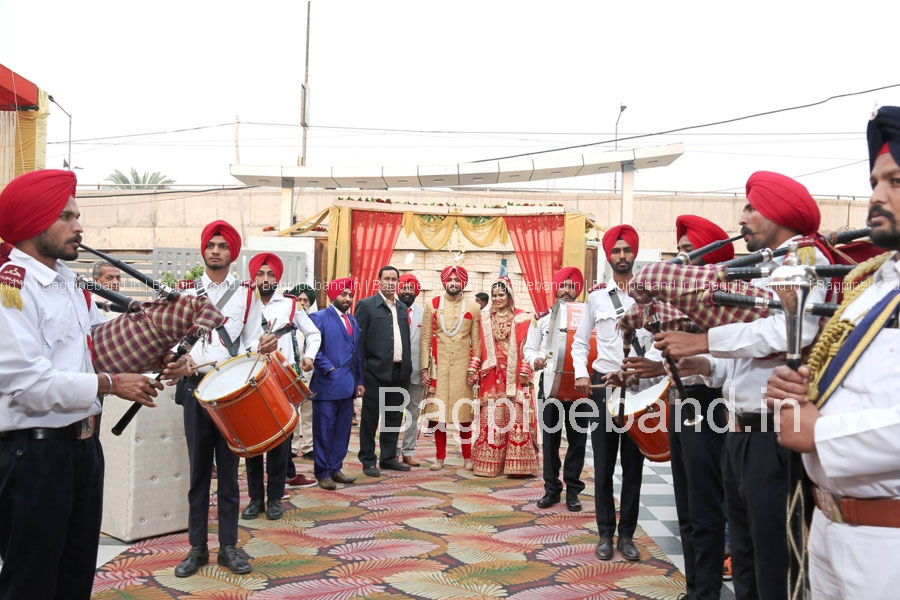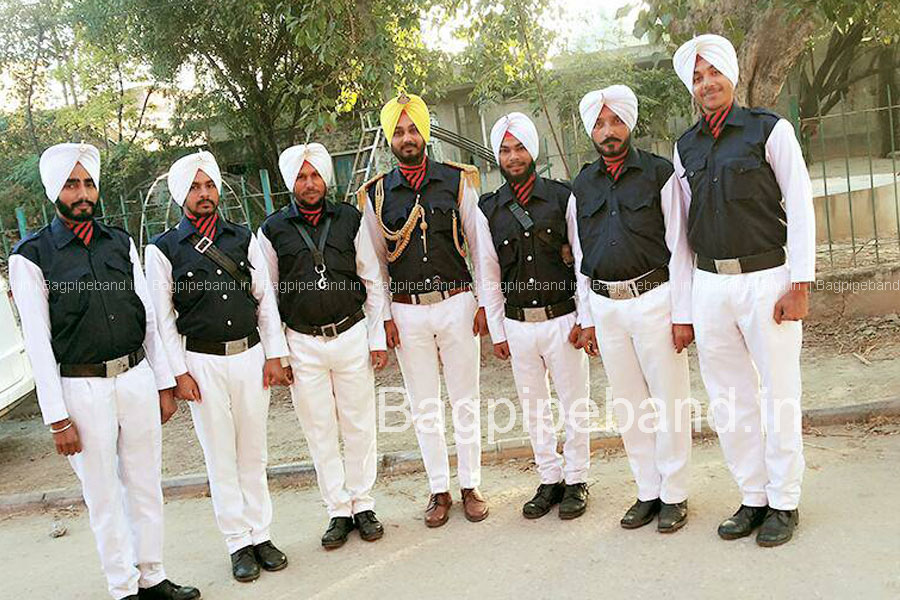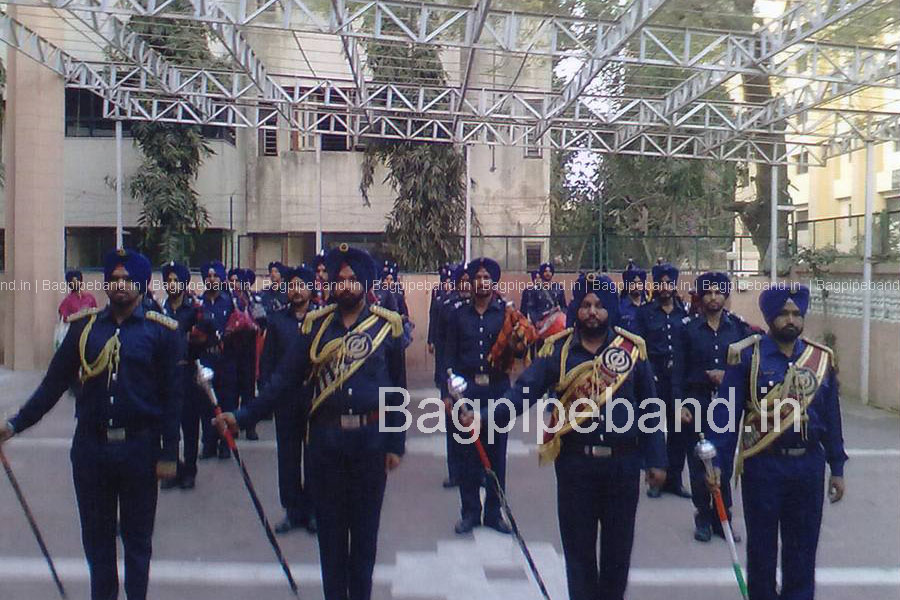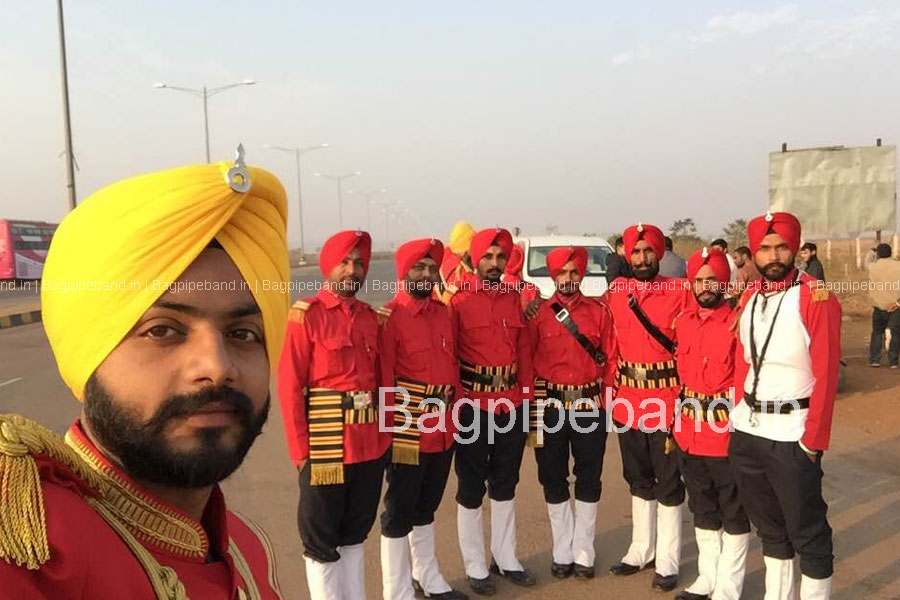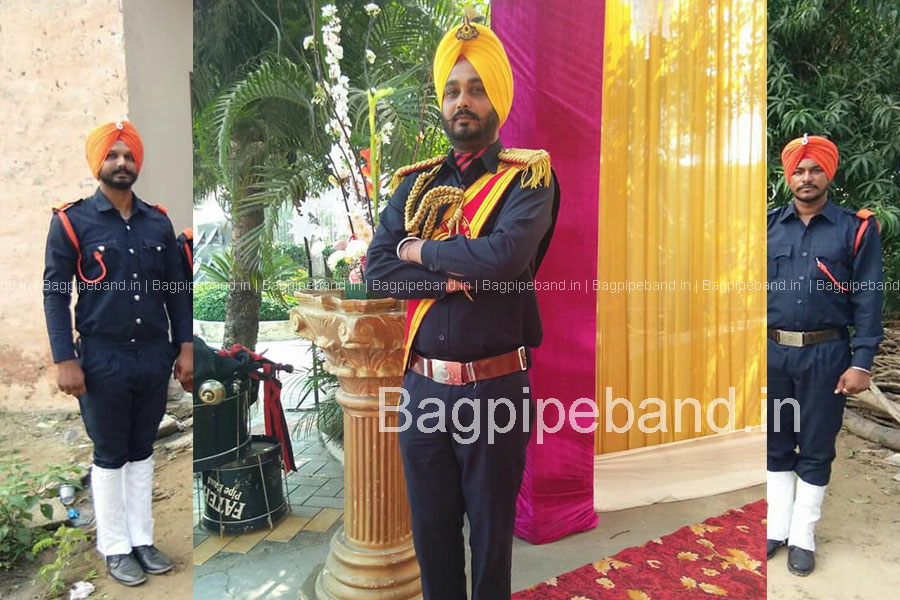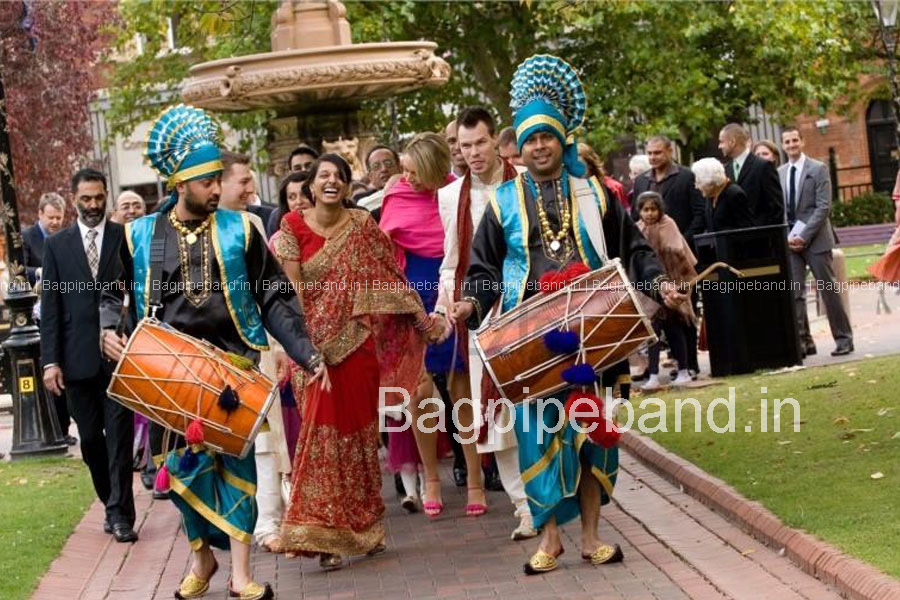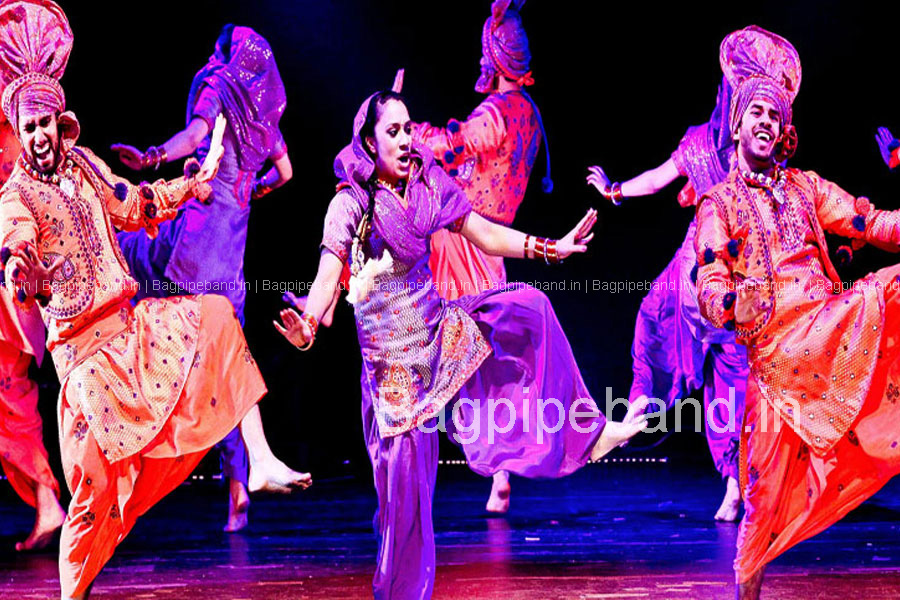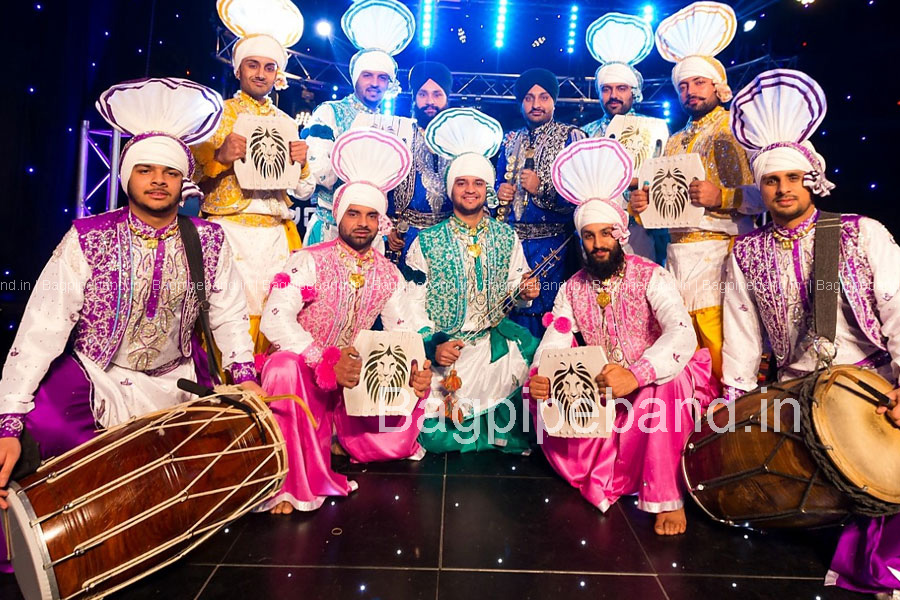 Perfect services.liked by most of our guest.specially the entry part of bride and groom together to hall was mind blowing. It sober and more beautiful then the conventional bands.we liked it Dr.Khannas.
I hired their services on my brothers wedding, the experience was amazing, they are very punctual and their formations are beautiful when they perform.excellent services.

This band is a I wish this band would double quadruple the clock day. band, its quality is very great.This band offers a very good service to the customer.